Zeal is an expressive English and Japanese publication that celebrates raw humanness and the emotions that fashion evoke.
︎︎︎ THE PROBLEM

A publication's audience is limited to the language it's offered in. Usually a basic translation is provided, but what if two languages are integrated into the design system? Let's engage English and Japanese speakers all in a singular publication.
︎︎︎ THE GOAL

Zeal aims to captivate the reader on every page regardless if they can read the copy or not. The funky freshness of the content is communicated not only through the copy, but also the design.
︎︎︎ THE SOLUTION

Through bold typography, vibrant colors, expressive imagery, and painted elements, each page is a different execution of an eye-catching design system for English and Japanese speakers.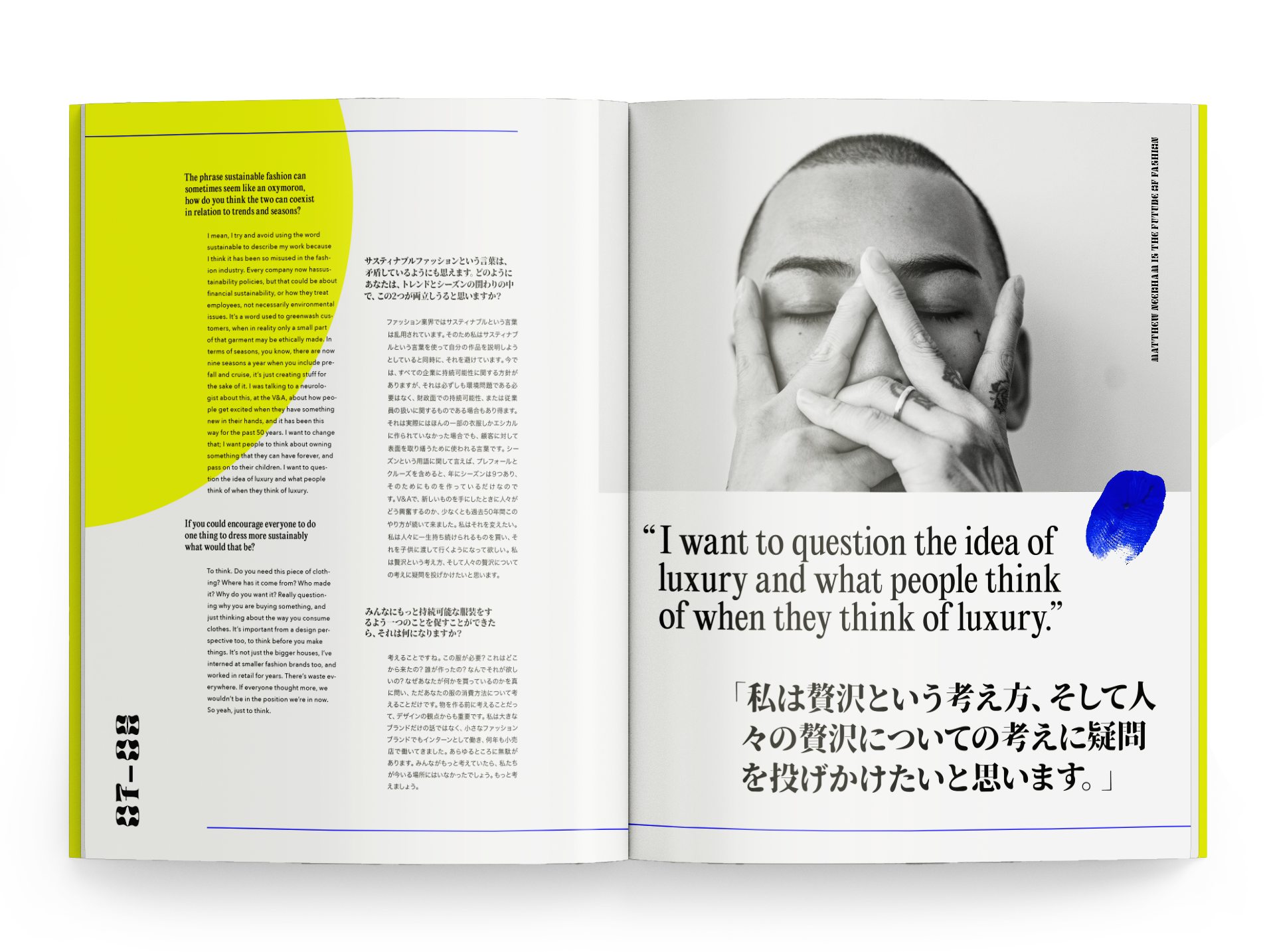 ︎︎︎ PROCESS